The product was successfully added to the shopping cart
X
Often bought together

Sold more than 14 times a month!
This product is currently popular.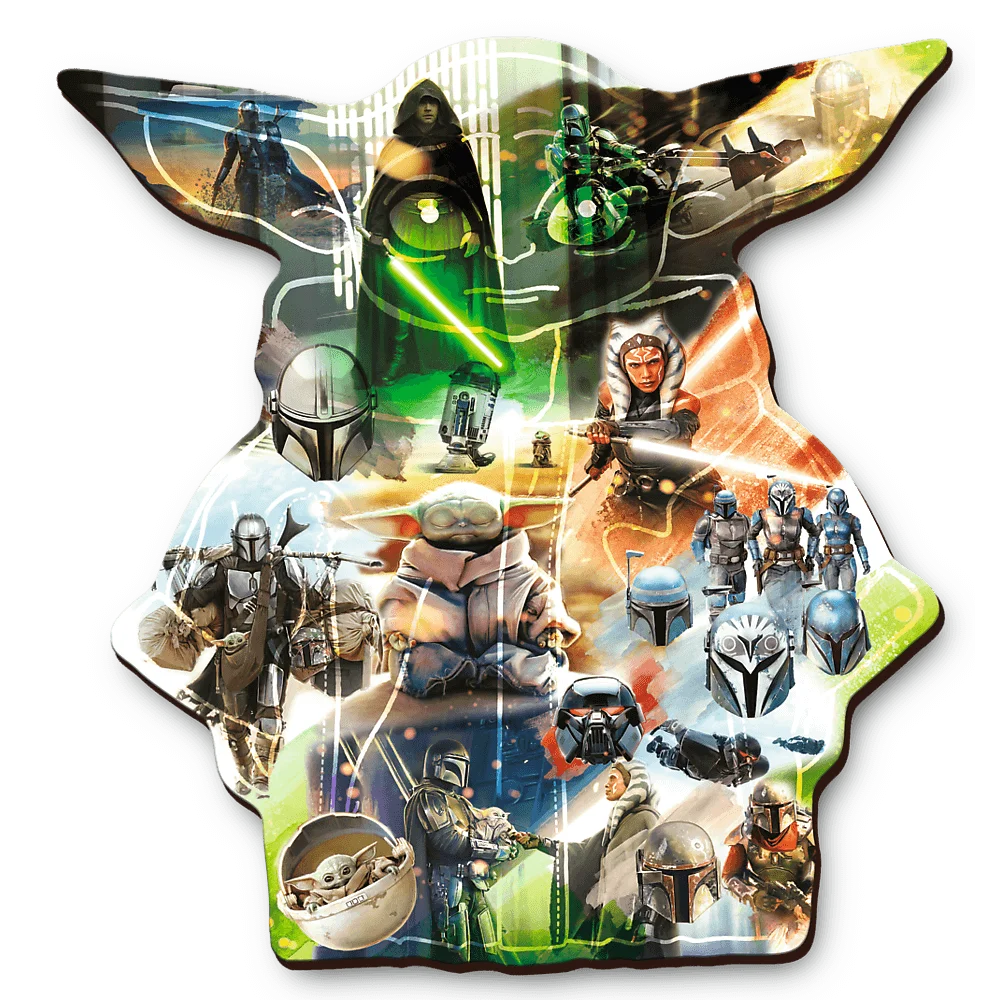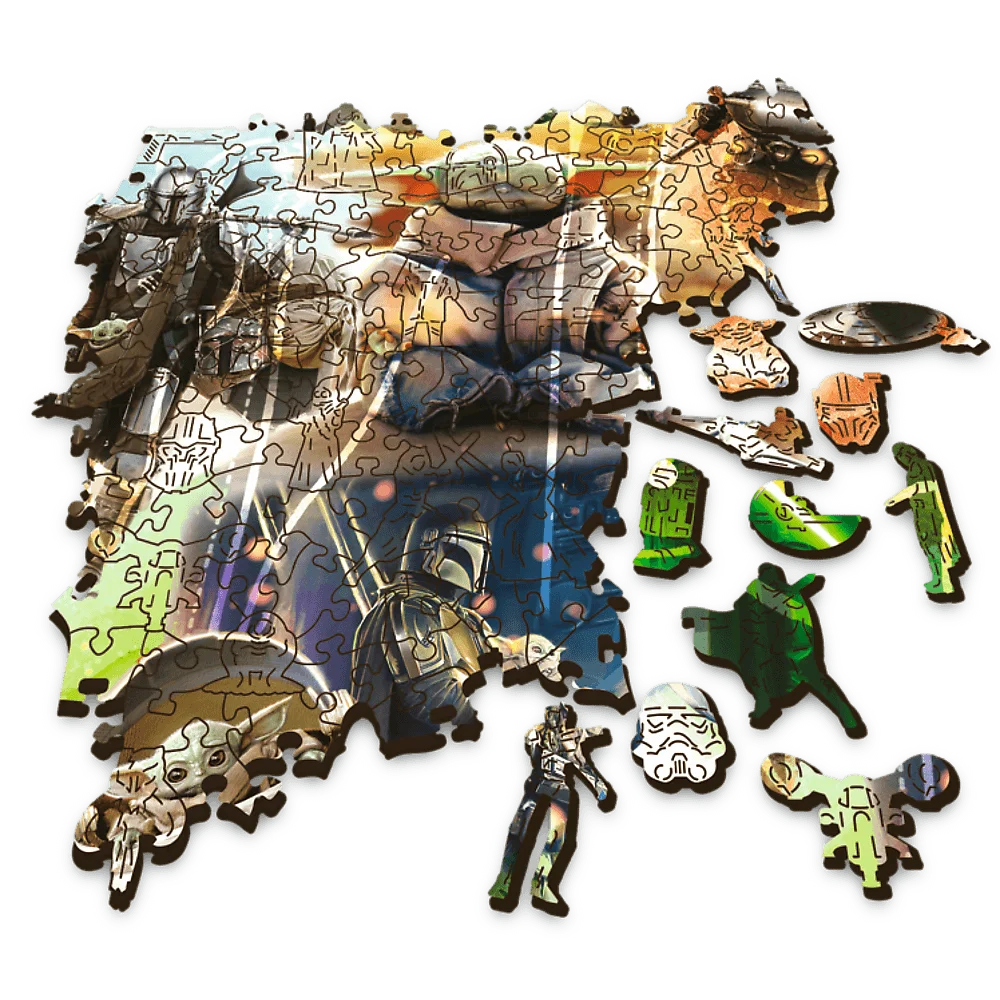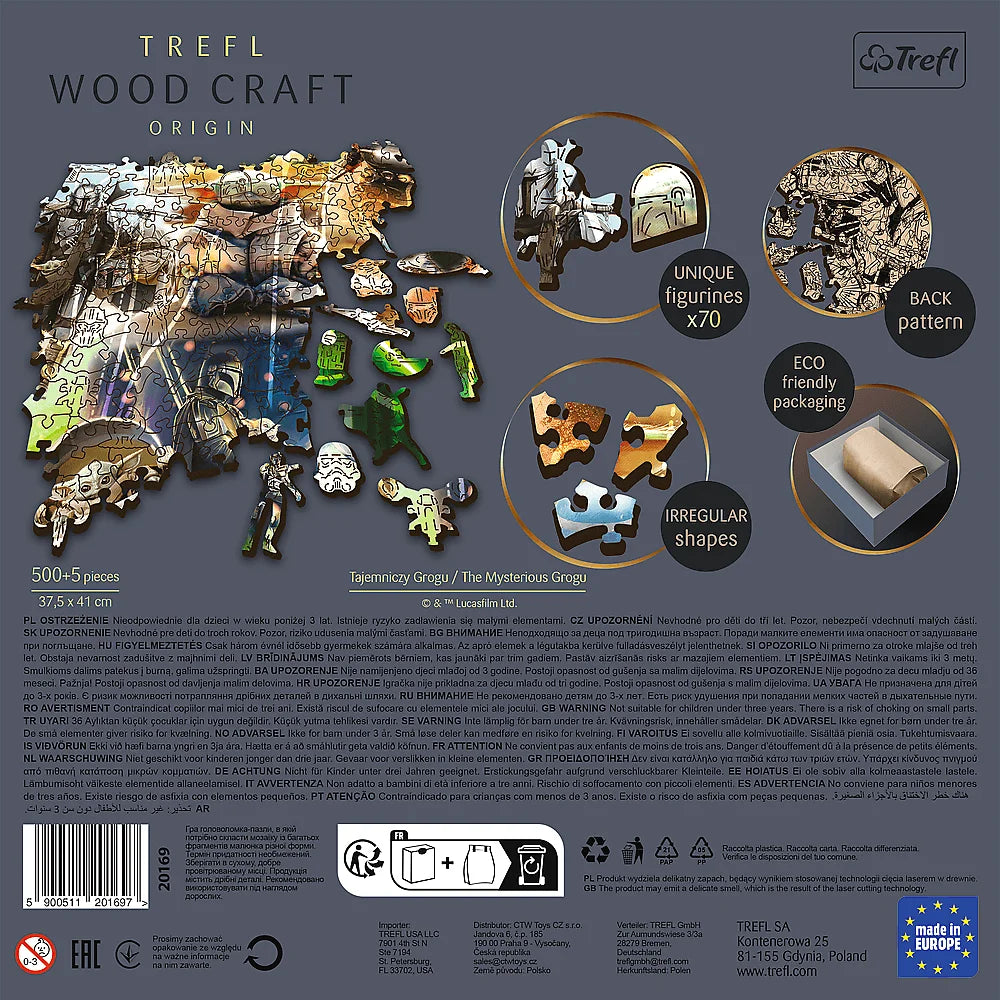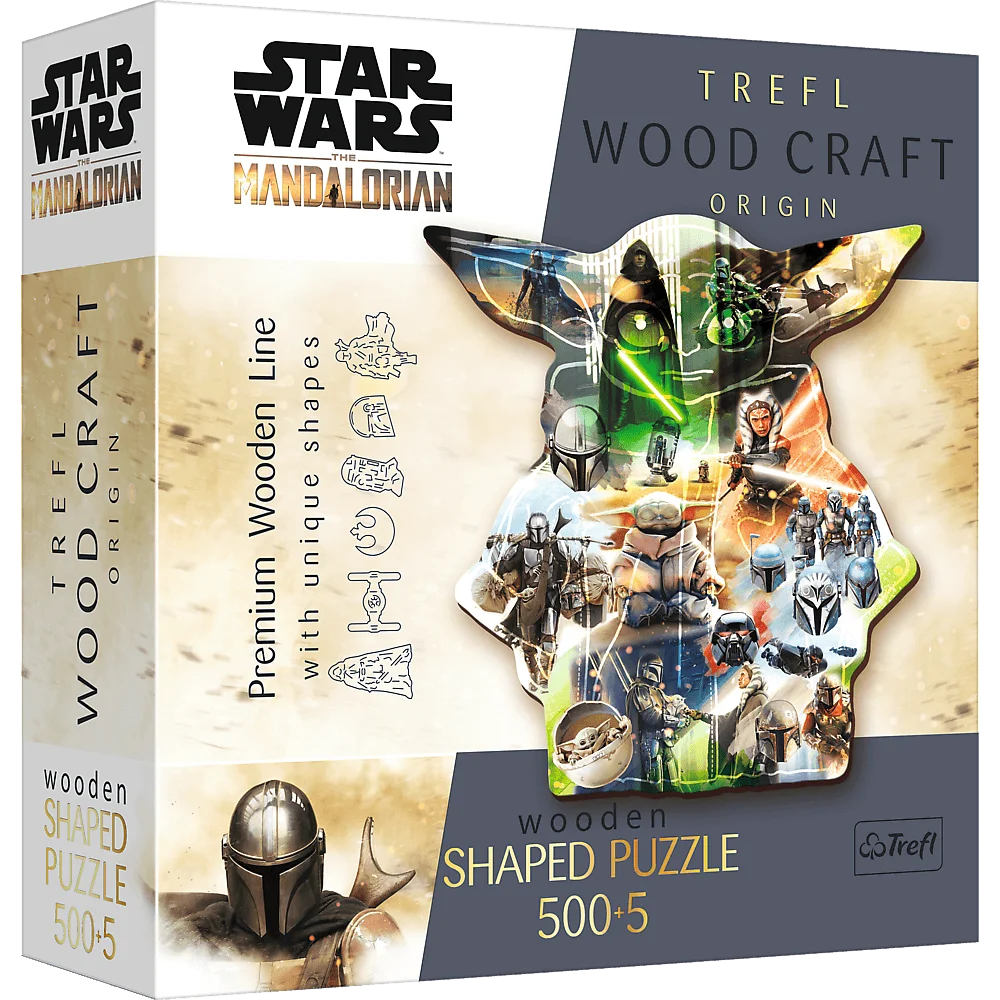 Star Wars | Wood Puzzle 500+1
🎁 The perfect gift
🧘 Escape the stress of everyday life
🧠 Improve your concentration
In stock: in 2-3 days with you
Convenient payment on account
✔ Unique parts with rich colors
✔ No tools & glue needed
✔ Free spare parts service
Welcome to the fascinating world of Star Wars!
This 505-piece puzzle is an epic challenge for all fans of the Star Wars universe. The finished puzzle picture is in the shape of Yoda, the legendary Jedi Master, known for his wisdom and power.

High quality wooden puzzle.
Each 37.5 x 41 cm jigsaw puzzle contains 505 puzzle pieces with unusual shapes, including 100 special pieces, matching the puzzle motif and 1 poster with the motif image.

The back of the puzzle is printed with a pattern.

The puzzle is also packaged in a low plastic content.
The puzzle pieces are packed in a paper bag and the box is sealed with adhesive dots instead of a plastic film.
Embark on an exciting journey through Star Wars history as you put each piece in its place. The puzzle features an impressive compilation of scenes from the legendary films, including space battles, lightsaber duels and epic battles.

Experience the excitement and thrill as you discover the various characters like Darth Vader, Luke Skywalker, Han Solo and Princess Leia. The detailed design of the puzzle will transport you to a galaxy far, far away and keep you entertained for hours.
This puzzle is ideal for anyone who has a passion for Star Wars and is ready to put their puzzle skills to the test. It's a great way to relax from the hustle and bustle of everyday life and immerse yourself in the exciting world of Star Wars.
Order now this unique and captivating puzzle and experience the joy and excitement when you put the last piece in place and the image of Yoda is complete. May the force be with you!
Model size in cm: 37.5 x 41
Number of parts : 505
Difficulty level: Medium
Assembly time: 2-5 h
Recommended age : 12+
Material: Environmentally friendly plywood
The wooden panels have a reasonable thickness and are tested according to strict quality specifications. However, it may happen that a part breaks. More than needed are supplied for critical parts. If they are not enough, you can always contact us and we will take care of spare parts for you for free.
With one set you can hang up to 6 small (S), 3 medium (M) or 3 large (L) puzzles
Decorate your walls
Frequently asked questions
You get the 500 puzzle pieces and a poster of the puzzle in addition.
This is also where you start easiest with the edge, like a typical puzzle.
Yes, because they are laser cut.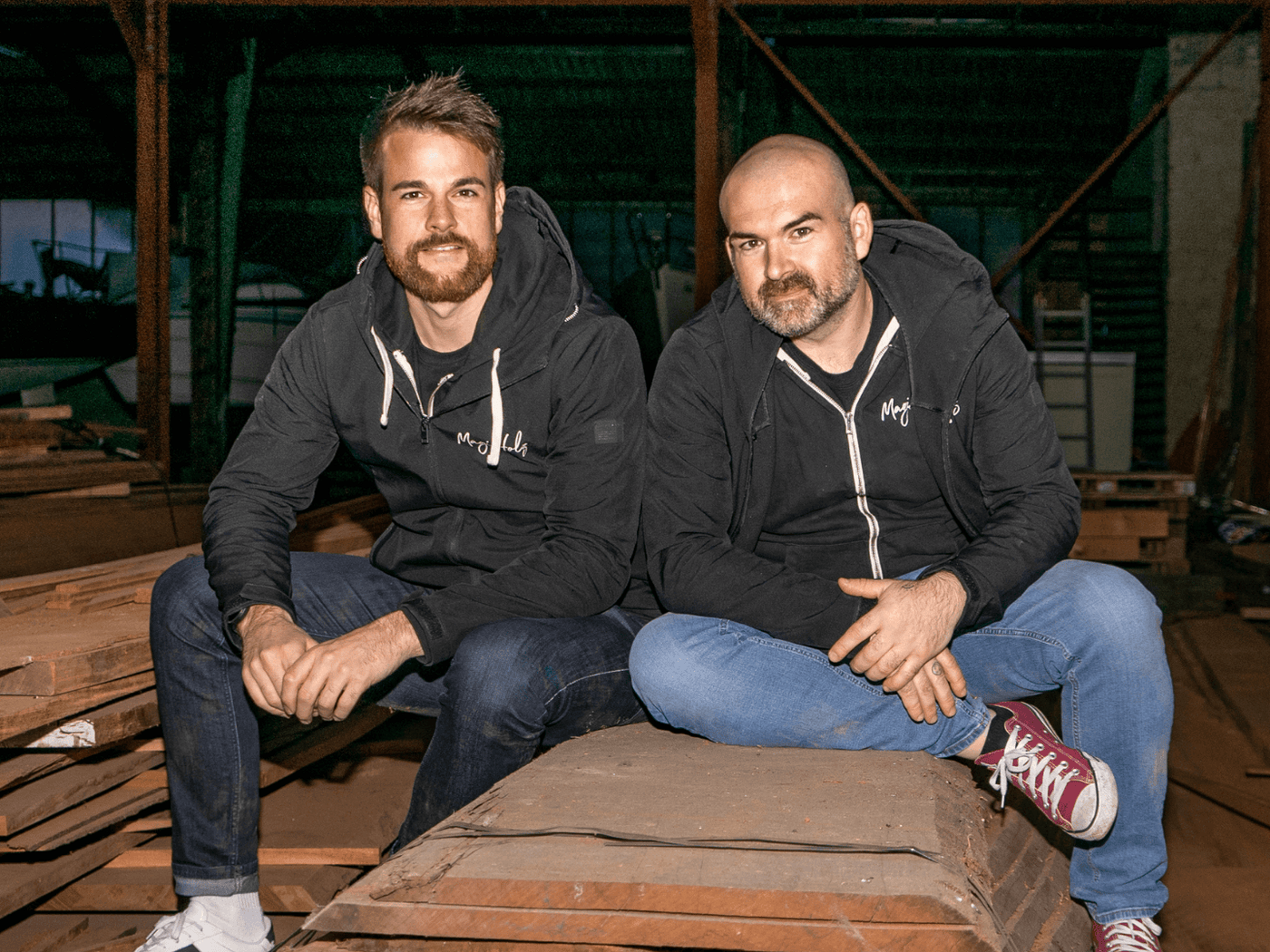 We give 100% for you
Support a young start-up
Would you also like to support a young start-up? Then you've come to the right place! We, Chris and Lars, are two crazy guys from Esslingen am Neckar and think that 3D wooden puzzles are a great leisure activity for young and old.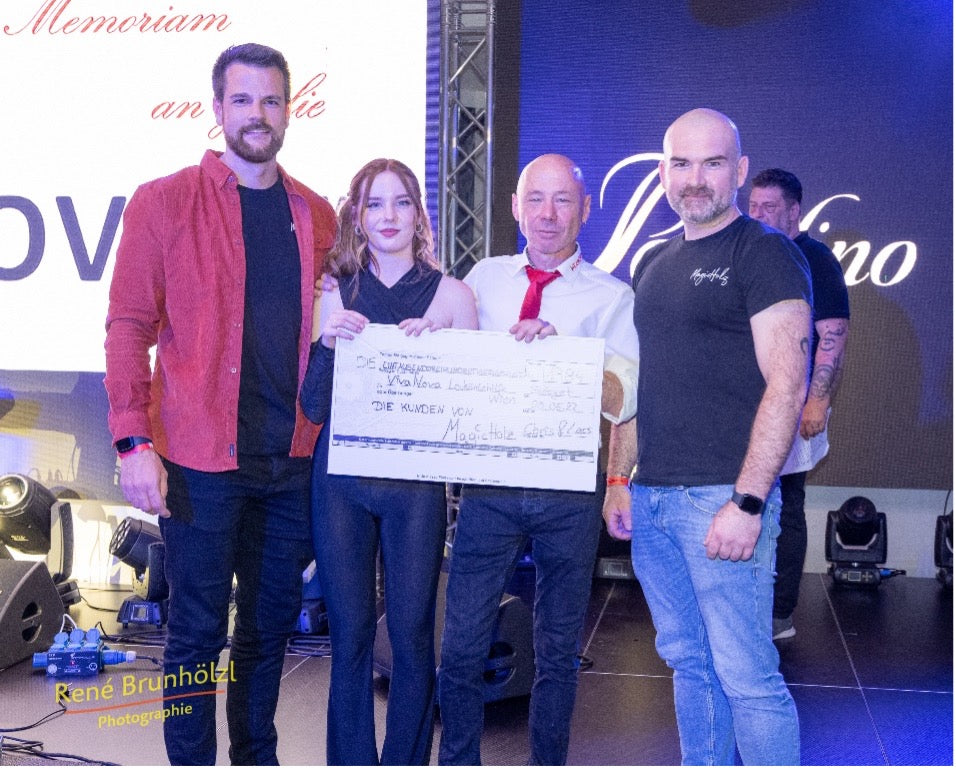 MagicHolz donates
Doing good together
You can support regional social institutions together with us. Because with every purchase, you participate directly in the donation that associations receive from us in the form of financial resources or kits. The current recipient of our donations is Vivanova Leukaemiahilfe in Vienna.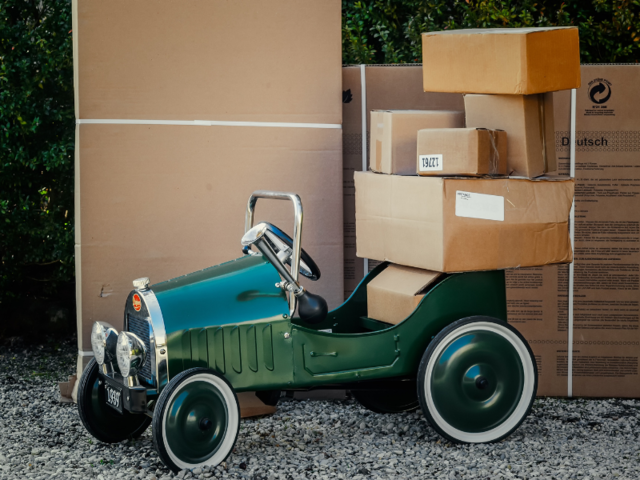 Immediate shipping
Lightning fast delivery
As soon as we receive your order, we sprint off and pack all the nice things you want. Orders placed before 12pm will be shipped the same day. If you are not sure, you can make use of our extended 100 day return policy.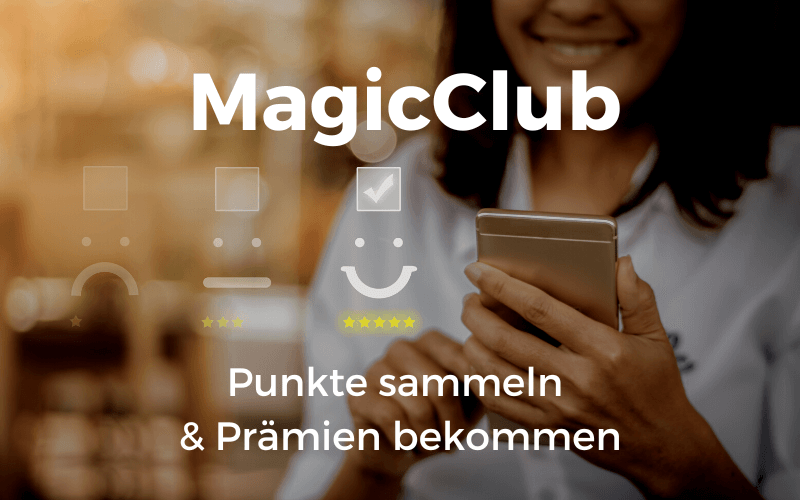 TRUST PROGRAM
Collect points and exchange them for attractive rewards
MagicClub is a free bonus programme with which you automatically collect points with every purchase. You can exchange your points for attractive rewards from as little as 350 points. As a MagicClub member, you can also enjoy numerous promotions and discounts.