The product was successfully added to the shopping cart
X
Often bought together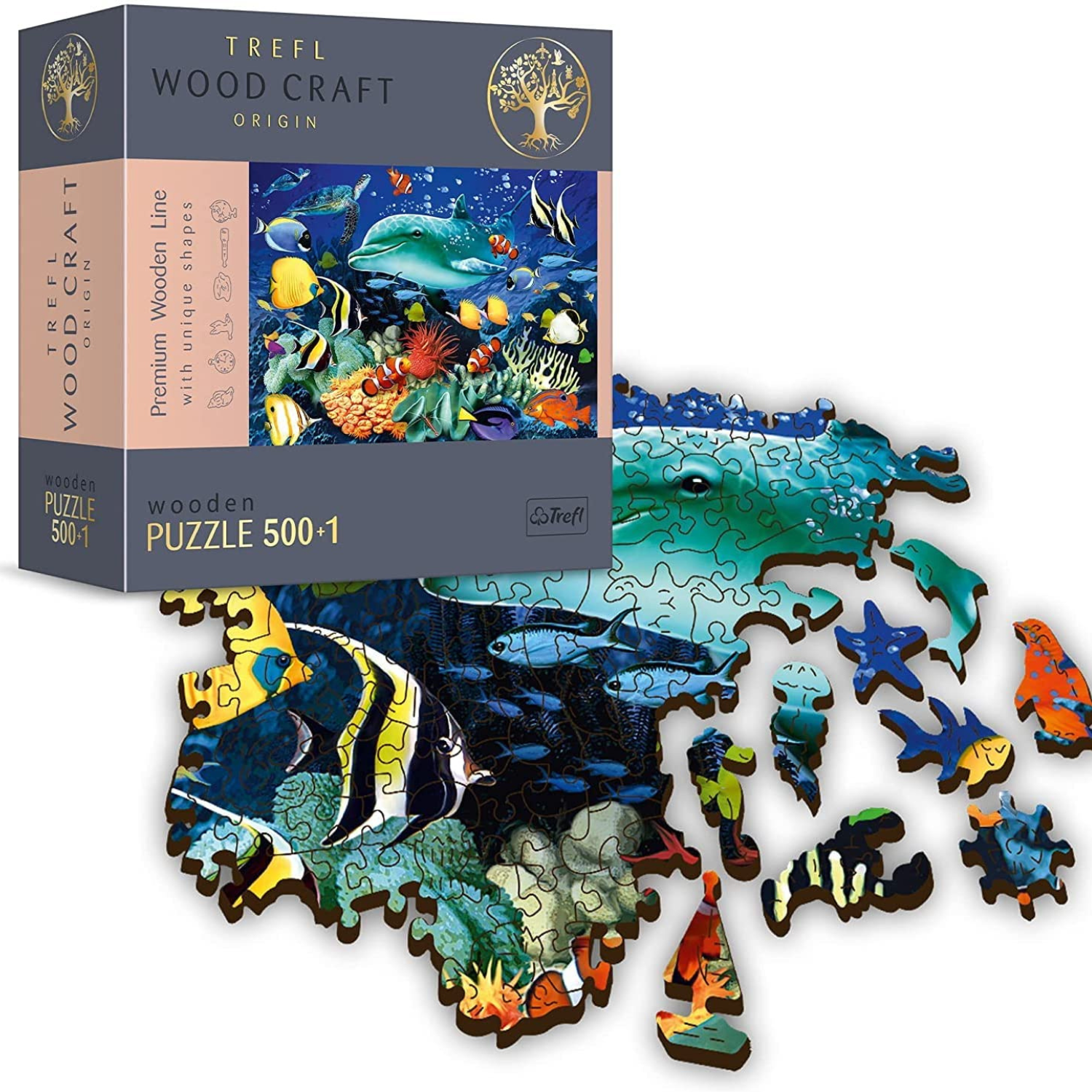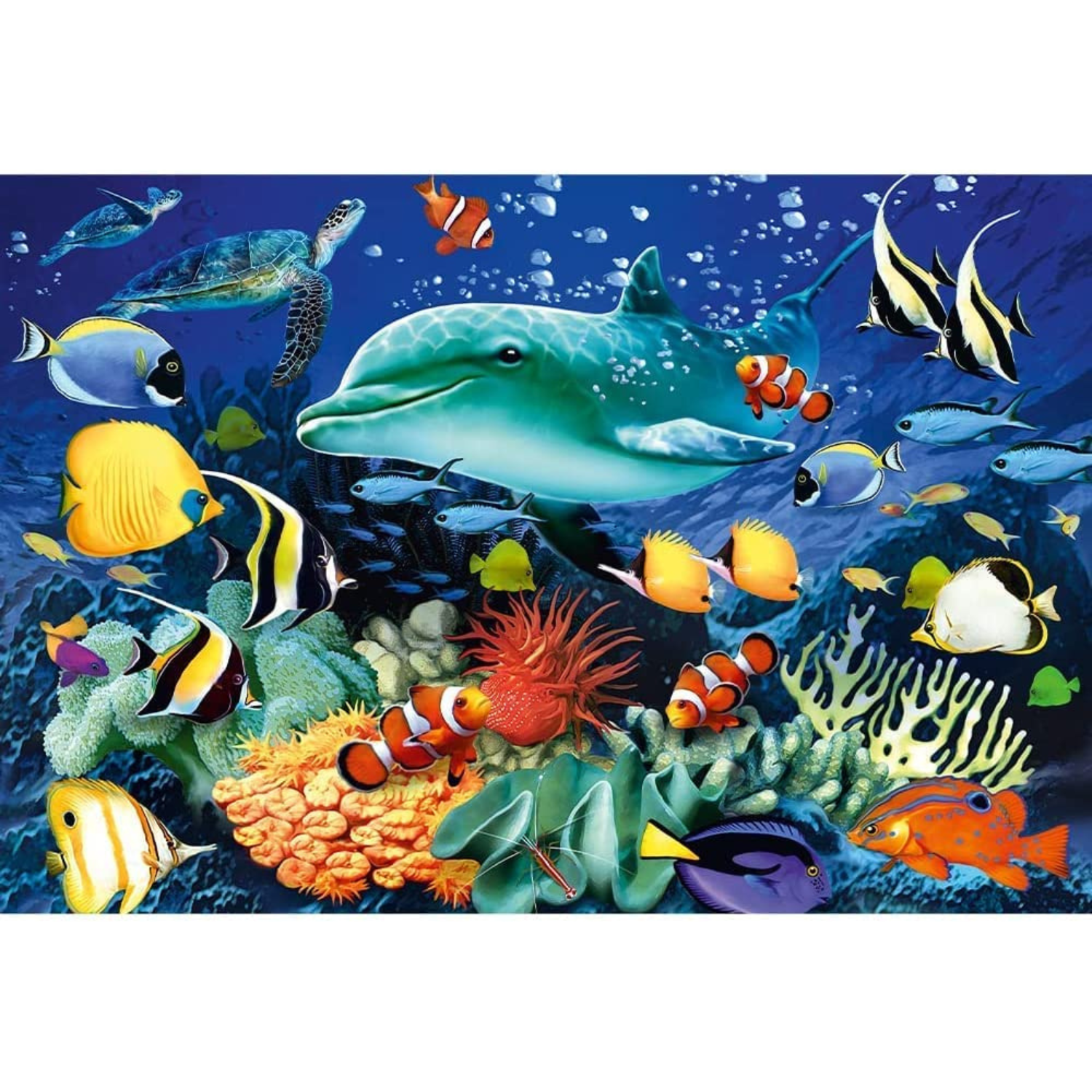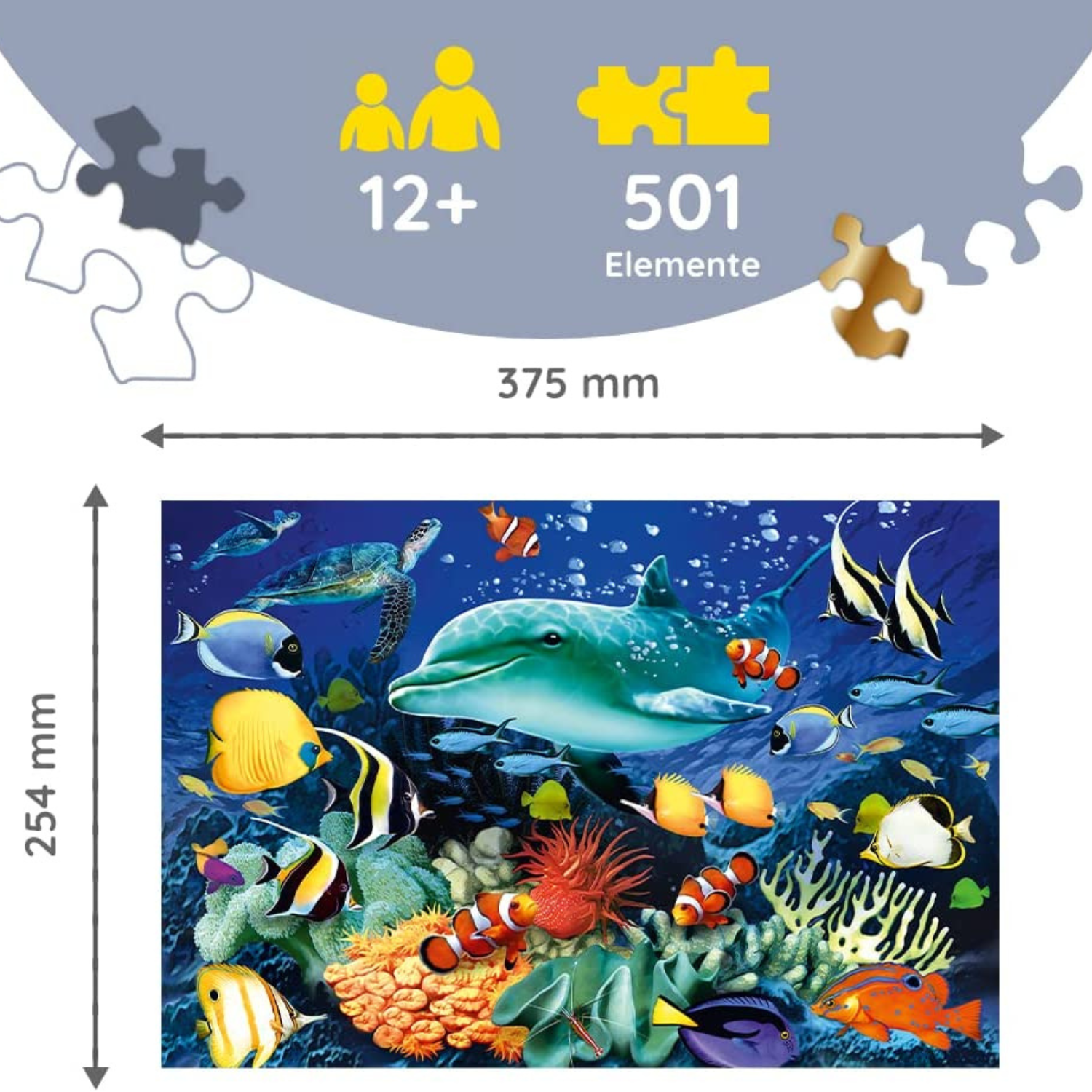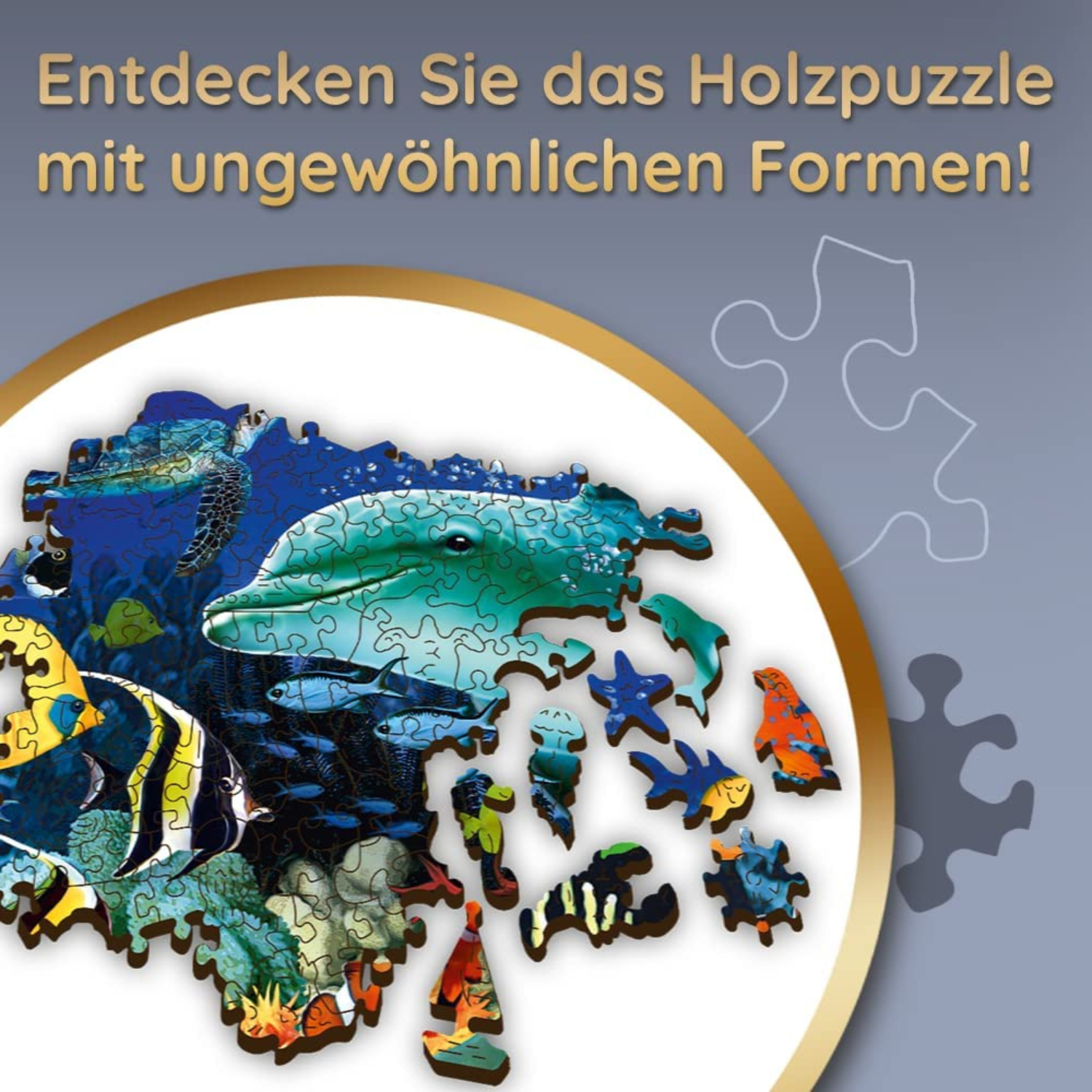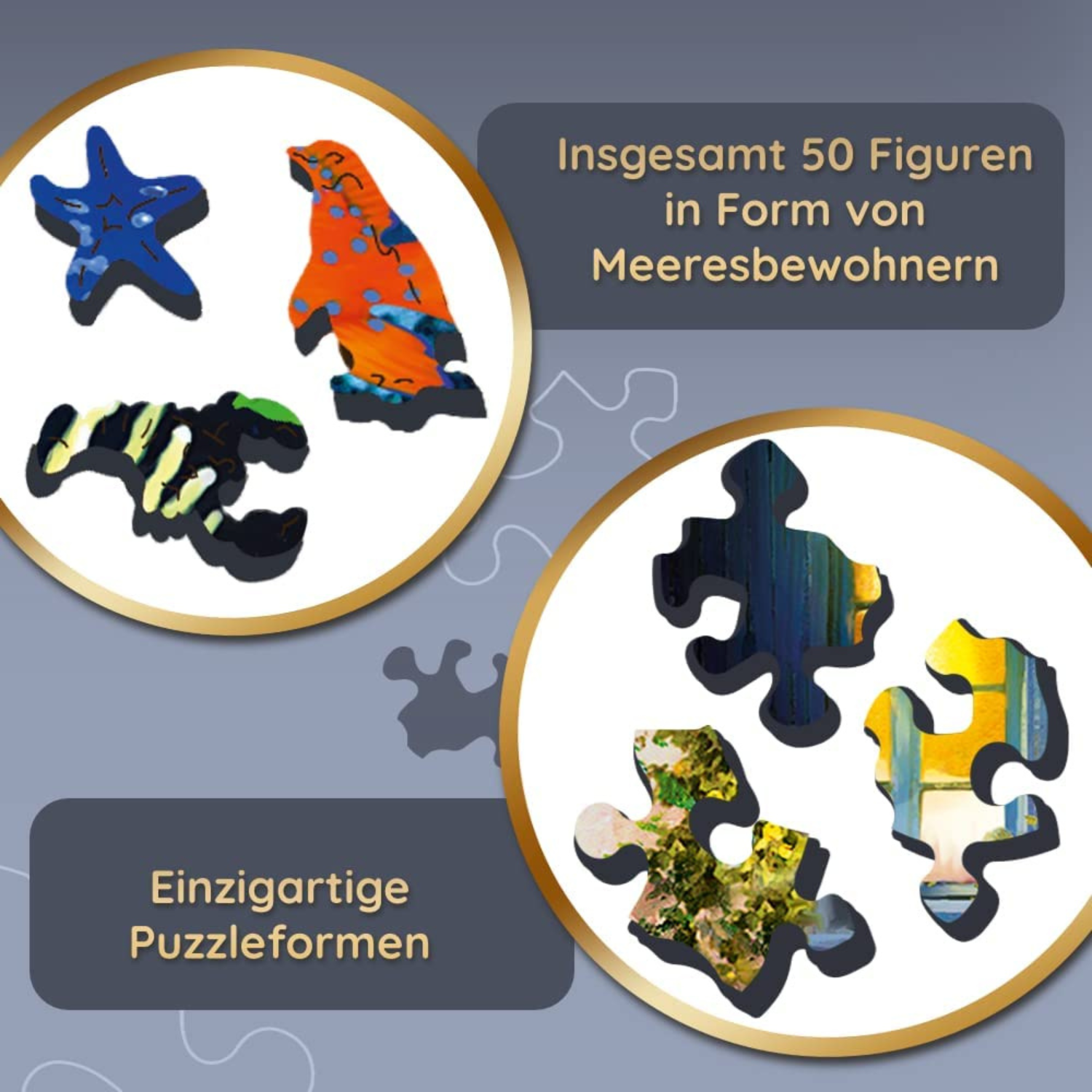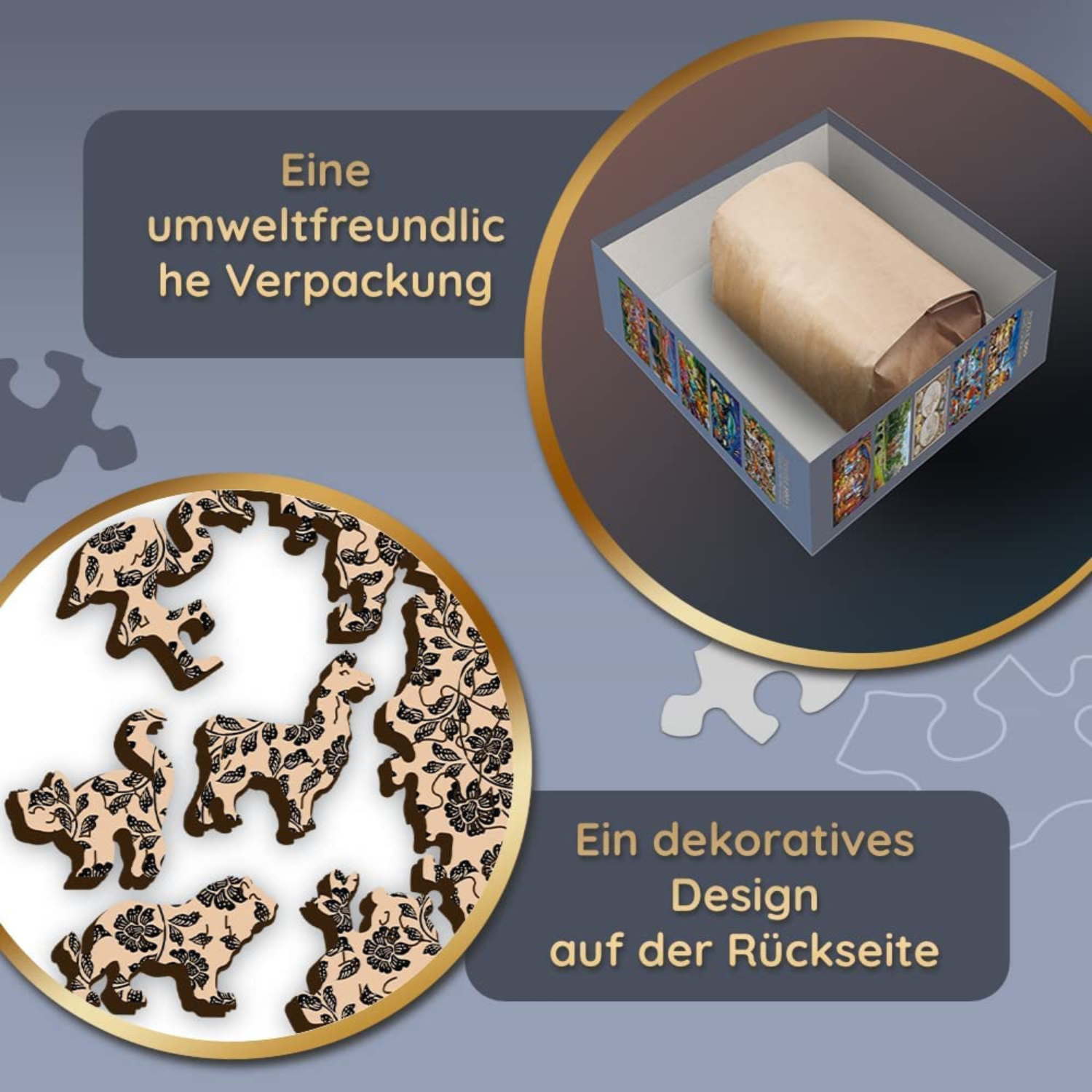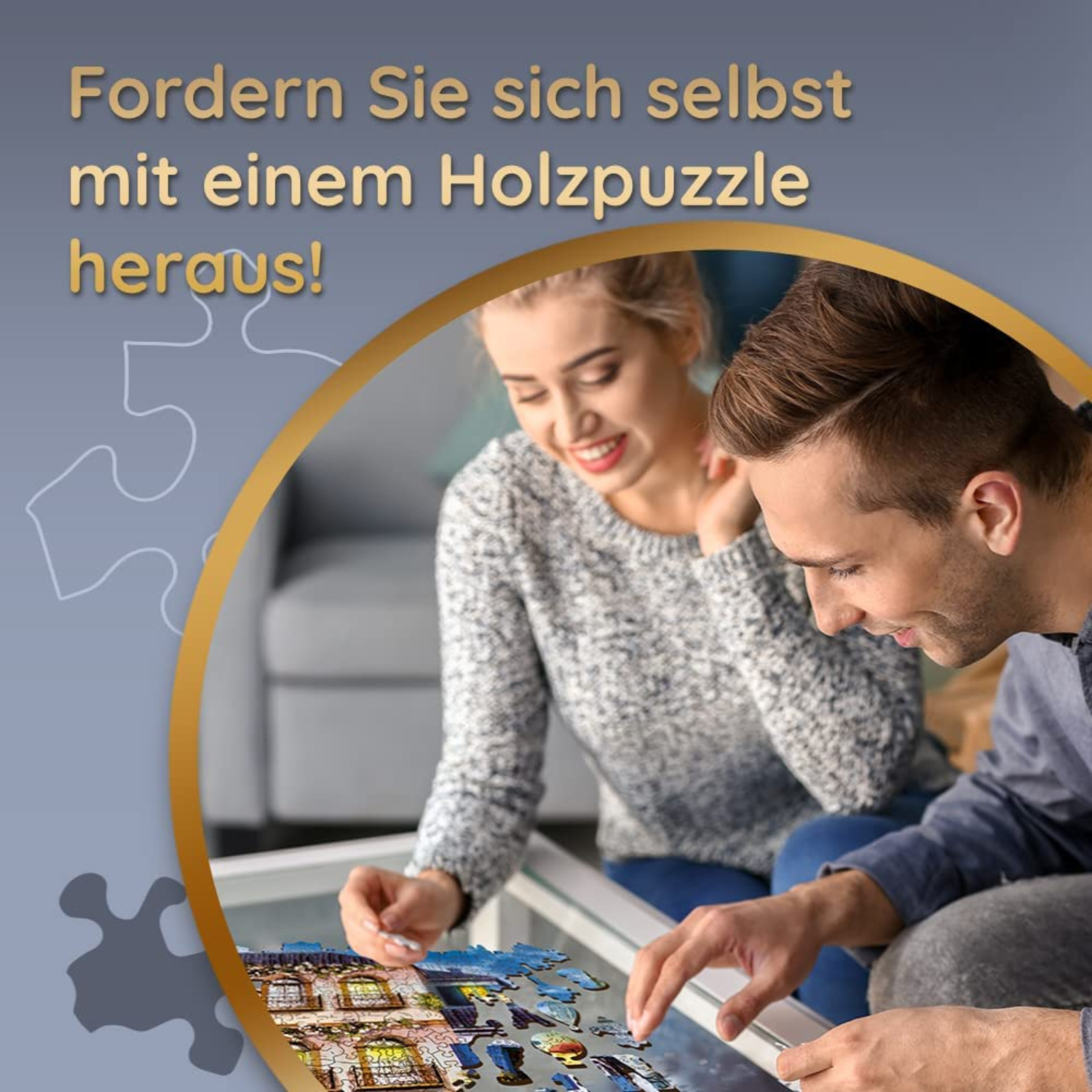 Sea life | wood puzzle 500+1
🎁 The perfect gift
🧘 Escape the stress of everyday life
🧠 Improve your concentration
In stock: in 2-3 days with you
Convenient payment on account
✔ Unique parts with rich colors
✔ No tools & glue needed
✔ Free spare parts service
Assembled from five hundred wooden parts, fifty of them in the form of figures of various sea creatures, creates an underwater world. 
High quality wooden puzzle
Each puzzle in the format 37.5 x 25.4 cm contains 500 puzzle pieces with unusual shapes, including 50 special pieces, matching the puzzle motif as well as 1 poster with the motif image

The back of the puzzle is printed with a pattern.

The puzzle is also packaged in low plastic
The puzzle pieces are packed in a paper bag and the box is sealed with adhesive dots instead of a plastic film
On the seabed, home to many plants and fish, is a colorful coral reef in shades of green, yellow to orange. Clownfish in orange color with black and white stripes, huge sea turtles, black, yellow and white striped halter fish, a pallet doctor fish with yellow tail fin and black to purple-blue body and completely yellow sailfin doctor fish are just some of the sea creatures to be discovered in this picture. At the top center, a large dolphin spreads bubbles in the water. The scenery makes you long for a diving course. Even without an oxygen tank, it can be enjoyed while doing an exciting puzzle. Since when looking at the picture can not run out of air, it is guaranteed to leave a lasting impression on all sea lovers and amateur nautical enthusiasts.
Model size in cm: 38x25
Number of parts : 501
Difficulty level: Medium
Assembly time: 2-5 h
Recommended age : 12+
Material: Environmentally friendly plywood
The wooden panels have a reasonable thickness and are tested according to strict quality specifications. However, it may happen that a part breaks. More than needed are supplied for critical parts. If they are not enough, you can always contact us and we will take care of spare parts for you for free.
With one set you can hang up to 6 small (S), 3 medium (M) or 3 large (L) puzzles
Decorate your walls
Frequently asked questions
Trefl puzzles are produced in Poland.
There are 50 special figures in the form of sea creatures included.
Shipping takes about 2-3 days within Germany.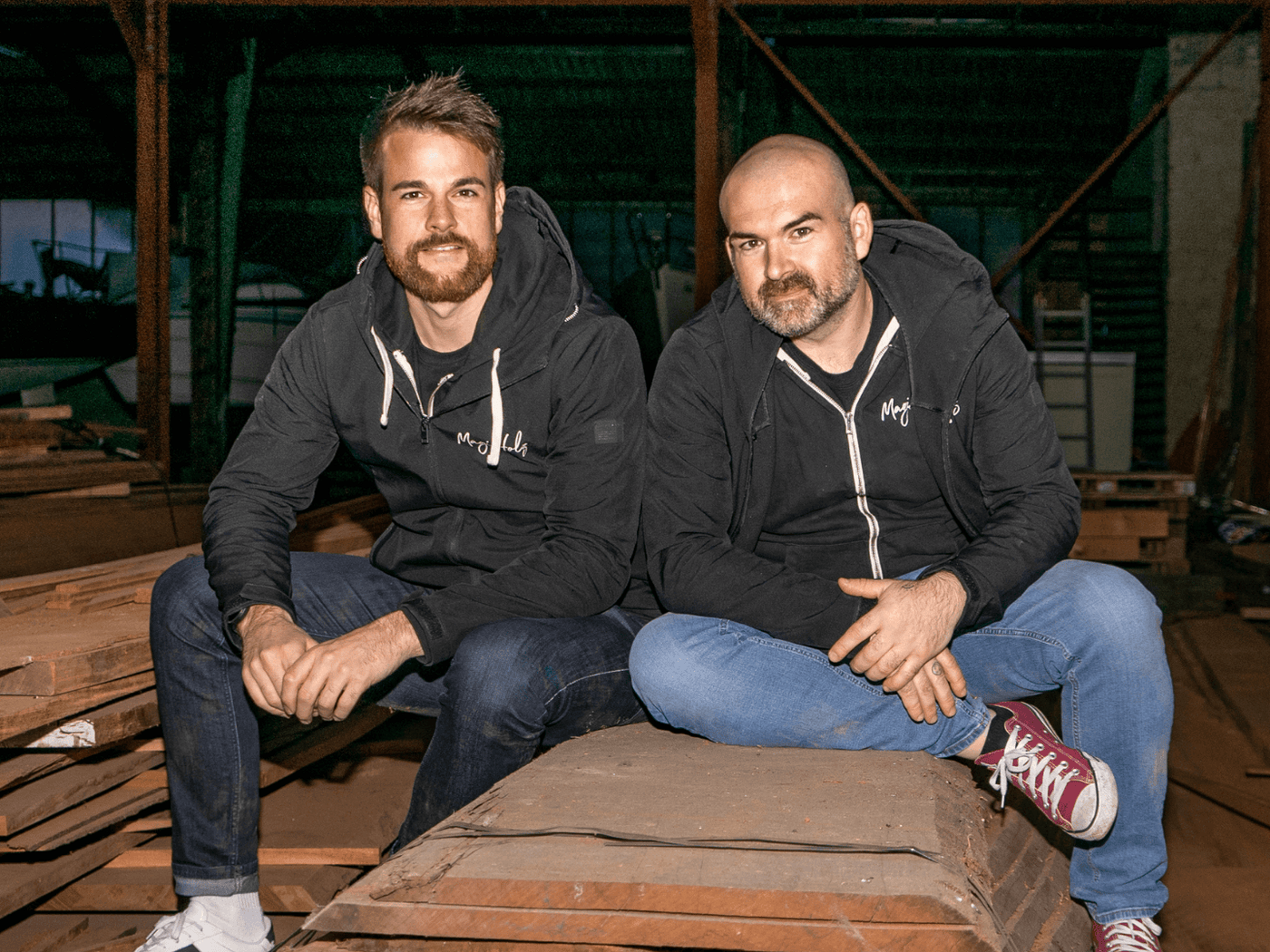 We give 100% for you
Support a young start-up
Would you also like to support a young start-up? Then you've come to the right place! We, Chris and Lars, are two crazy guys from Esslingen am Neckar and think that 3D wooden puzzles are a great leisure activity for young and old.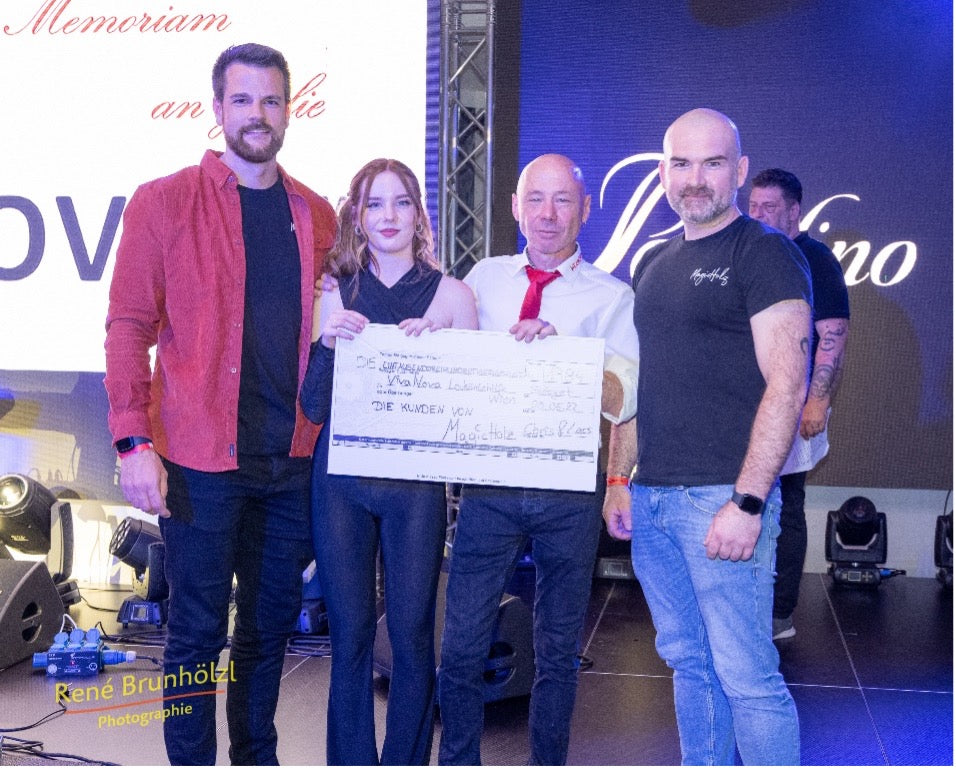 MagicHolz donates
Doing good together
You can support regional social institutions together with us. Because with every purchase, you participate directly in the donation that associations receive from us in the form of financial resources or kits. The current recipient of our donations is Vivanova Leukaemiahilfe in Vienna.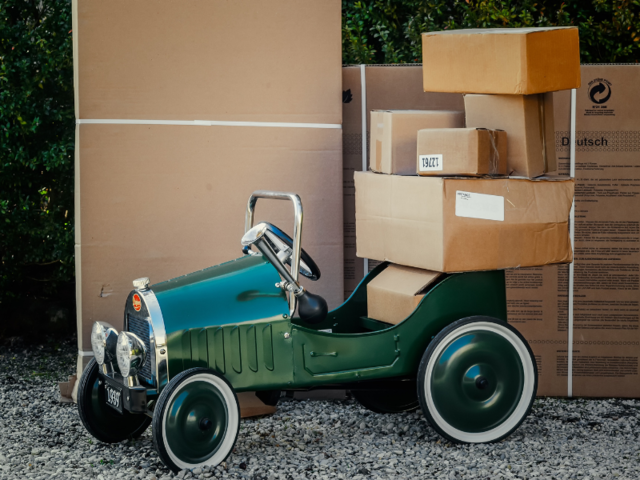 Immediate shipping
Lightning fast delivery
As soon as we receive your order, we sprint off and pack all the nice things you want. Orders placed before 12pm will be shipped the same day. If you are not sure, you can make use of our extended 100 day return policy.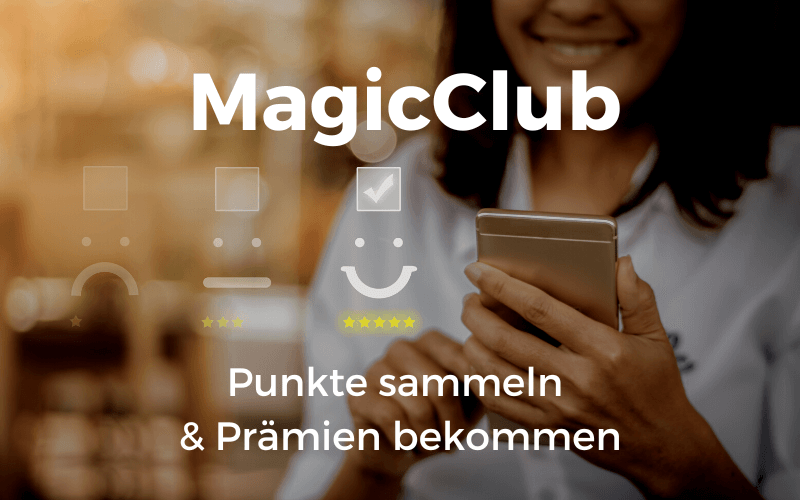 TRUST PROGRAM
Collect points and exchange them for attractive rewards
MagicClub is a free bonus programme with which you automatically collect points with every purchase. You can exchange your points for attractive rewards from as little as 350 points. As a MagicClub member, you can also enjoy numerous promotions and discounts.